Don't Just Take Our Word for It

Rapid business growth and increasing regulatory requirements necessitated the need to move out of our previous facility and into a more secure and highly compliant data center. After evaluating the leading multi-tenant data centers for compliance and uptime, we chose DataBridge Sites for its ability to provide the highest levels of HIPAA compliance, significant improvements in stability and uptime, physical security and cost savings.
Finding a hosting provider that understands FDA regulations was the most important element for POMS, DataBridge Sites checked all the boxes when it came to a cloud provider and meeting FDA standards, and is the perfect fit for our POMSnet MES software solution.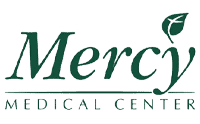 Patient security and privacy is of the utmost importance to us, so we are thrilled to have found a partner like DataBridge Sites who understands our needs when it comes to HIPAA compliance and information confidentiality.
Want to know more about Disaster Recovery solutions we can provide your business?
Call our Sales Team at 855.495.0098 Ext. 2 or just fill out the form and a member of our team will reach out to you.