Cloud Services
Matching the application to the hosting strategy is at the core of hybrid computing.
Many of your applications function best in a traditional IT environment, such as colocation within a DataBridge Sites data center. But for other applications, particularly customer-facing apps with difficult-to-forecast or burstable usage patterns, a cloud solution may be best.
DataBridge Sites cloud services enhance flexibility, scalability, and performance.
Our cloud services enable your applications built for the cloud to thrive in the cloud, allowing you to flex and scale, which is particularly crucial for applications that have difficult to forecast usage patterns.
For situations in which standard cloud providers don't meet your specific or unusual IT needs, but your business would still benefit from infrastructure as a service, our Custom Private Cloud solution is a great way to get the best of both worlds.
In a Custom Private Cloud, we provide and manage our same vSphere-based platform described above, but on hardware dedicated to and customized for your business computing needs. Our engineering team will work with you to design and implement a customized hardware platform dedicated to your business, with the same ease-of-use and reliability as our standard Managed Cloud offering.  
This solution is ideal for a supporting variety of special-purpose computing needs, including:
Virtual desktop and app platforms, including Citrix, VMWare Horizon, or Microsoft Remote Desktop
High-performance or accelerated computing for research or engineering simulation
Applications with high RAM density requirements such as ERP systems and in-memory databases
Special-purpose storage needs
Our Shared Cloud offering is built on industry-standard hardware using the highly regarded VMWare vSphere cloud platform. With Shared Cloud, we provide virtual cloud servers built to your specifications with your choice of Windows or Linux operating systems.
Our technical staff is available 24/7 to manage the underlying virtualization hardware, leaving your IT staff free to concentrate on the software and services that define your business.
Managed Cloud includes the following:
Highly-available, SLA-backed virtual servers hosted in a dedicated data center
Integration with our SolarWinds monitoring platform for rapid status notifications
Expandable redundant storage, with standard and performance-tier speeds available
Isolated, secure virtual networks with firewall and available VPN connectivity
Access to our backup and DR offerings
Access to our range of network connectivity offerings
Dedicated, on-site NOC available 24/7
Hardware and network management are only part of the costs associated with IT infrastructure. For many applications, regulatory compliance is a major part of the time and expense of IT.
With our compliant cloud hosting service, we provide managed compliance for the infrastructure and network levels of your business, freeing you to concentrate your efforts on your applications and services.
Silver Spring, MD
Custom Private Cloud
Shared Cloud
Managed Compliant Cloud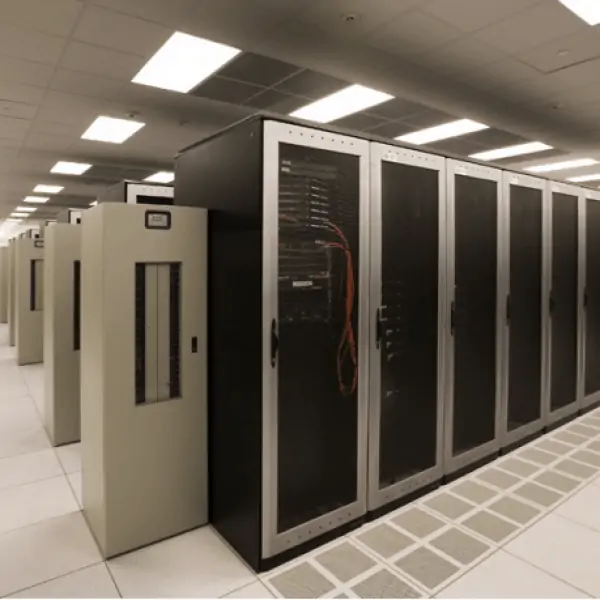 Aurora, IL
Custom Private Cloud
Shared Cloud
Managed Compliant Cloud
Want to know more about Cloud Services we can provide your business?
Call our Sales Team at 855.495.0098 Ext. 2 or just fill out the form and a member of our team will reach out to you.